BIG NEWS!
Over the last 12 months, I've made a big effort to get out and about, exploring many of the great things Ho Chi Minh City has on offer. I hope you've had a browse around the site and shared some of those stories. Because I value great service, unique experiences, and genuine hospitality, I've kept in contact with many of the proprietors of these businesses. It's with great delight I can announce that some of them want to offer my readers EXCLUSIVE DISCOUNTS on their tours and services. You will not find the majority of these offers anywhere else. They are especially for you. I hope that this list will continue to build over the coming months. Want Instant FREE access? Choose your offer and we'll get it to you instantly.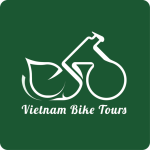 Vietnam Bike Tours
In Vietnam of old, cycling was the best way to get around Vietnam. It still is in many ways. Slow down and enjoy a relaxing day tour by bicycle with Vietnam Bike Tours. Many options on offer with this very generous 20% discount. Check it out HERE.   If you're undecided whether a cycle tour is something you want to do, check out my post on my day out in the Mekong HERE. Valid to: 31 Dec 2016
Saigon Cooking Class by Hoa Tuc
A street food tour or a cooking class are always a fantastic way to dig into Vietnamese culture while having fun and learning new cooking skills! Enjoy 10% off any Street Food Tour or Cooking class. View the offer HERE  I had an awesome day out with them. You can read about it HERE. Valid to: 30 Nov 2016
Saigon Street Eats
Vietnamese cuisine is the best in the world, and the very best of it is found on the streets of Ho Chi Minh City. Join Saigon Street Eats and delve into the culture as well as the food of this exciting metropolis. Saigon Street Eats will take you out of the tourist area to experience the real Vietnam and eat what the locals eat.  View their Special Offer HERE. If you want to read about my experience on their Pho Trail, check it out HERE. Valid to: 31 Dec 2016

Saigon Unseen
Saigon Unseen are committed to showing you the unseen parts of Ho Chi Minh City. The good, the bad, the pretty and the ugly! Travel like a local. Explore the streets, lanes, and alleys with experts to discover the real Saigon! Get their money off deal HERE. Their Urban Chaos tour was fab! Valid to: 31 Dec 2016
Li'l C Shoes – Big Shoe Lady
Li'l C sells gorgeous women's shoes in Western Sizes at amazing prices. View her very generous offer HERE . She's the latest darling of all us expat ladies. You can read why HERE.
DISCLOSURE
I DO NOT receive a commission from any of these deals. All savings are passed onto you. As a part of this offer, I will send you a few further emails containing handy tips and insider information. Some of that information has links to my partners who DO pay me a small commission. I will let you know exactly which ones they are and can assure you I only partner with reputable companies. You will never pay more for a product or service because you purchase through those links. And, you can opt out of receiving that information at any time without affecting your right to claim the special offers on this page.